Rotary and UNESCO-IHE announce second graduating class from a scholarship program to improve water and sanitation in underserved communities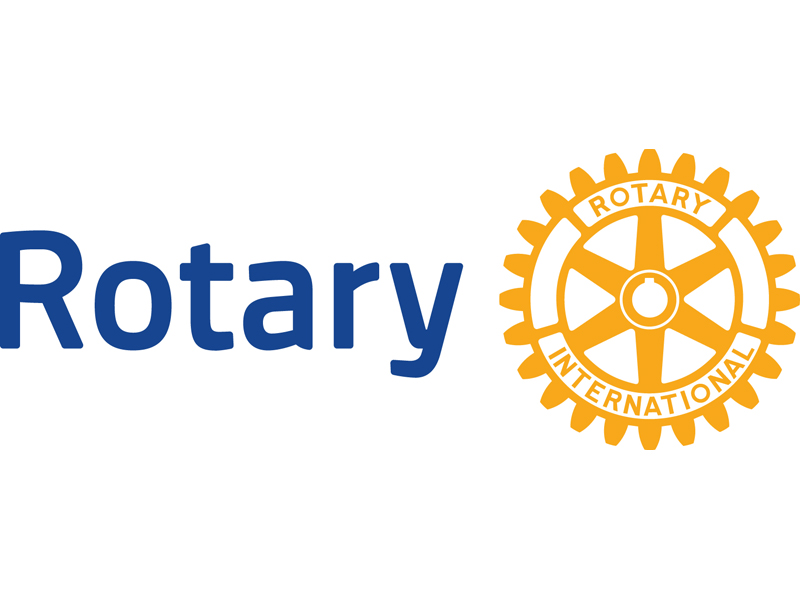 DELFT, The Netherlands (23 April 2015) — The second class of 16 Rotary sponsored scholars has graduated with Master of Science degrees in water education from the UNESCO-IHE Institute for Water Education. The graduates will apply their education to water and sanitation projects in their home countries of Bolivia, India, Indonesia, Liberia, Mexico, Nigeria, Sri Lanka, Sudan, Swaziland, Tanzania and Uganda.
Established in 2011, the partnership between Rotary and UNESCO-IHE – the world's largest graduate water education facility – addresses the global water and sanitation crisis by increasing the ranks of trained professionals critically needed to design, plan and implement solutions in countries where communities lack access to clean water and safe sanitation. Rotary provides scholarship grants that enable local Rotary clubs and districts to select and sponsor eligible students to the program. Rotary members mentor the students throughout the program, building positive relationships that continue after graduation.
UNESCO-IHE Vice-Rector and Officer-in-Charge Professor Stefan Uhlenbrook. "I am proud that UNESCO-IHE was able to play a part in the life of the young professionals who graduated today and who, once they return home, will play a vital role in managing our water systems in a sustainable way for future generations. UNESCO-IHE is grateful to all its donors, and much acknowledges the sponsorship of so many of its students. The Rotary sponsorship is special, because the funding comes from private persons who decided to invest in the future of others, and consequently, contribute to water and sustainable development. The graduates have now become member of a large network of alumni."
For example graduate Sachin Tiwale from India said the exposure of water governance helped him appreciate the political aspects of water. "Water issues cannot be resolved with the knowledge of science and technology alone," said Tiwale. "Understanding of associated social dynamics is essential to comprehend the issues of access, quality, quantity and affordability. Exposure of water governance helped me to appreciate political aspects of water and I am sure it will assist me while dealing with water issues in future."
Mark Johnson from Liberia is planning to develop water educational programmes. "My study in the Water Services Management Program of UNESCO-IHE has afforded me the opportunity to understand key challenges faced by the water and sanitation sectors in developing countries," said Johnson. "Upon my return home (Liberia), I will use acquired knowledge to develop water educational training programmes that will create awareness and motivation for students in primary and secondary schools thus pursuing careers in the water and sanitation sectors."
Emmanuel Umolu from Nigeria has secured a Water Resources Engineer position with Royal Haskoning DHV Nigeria. The position requires that he immediately deploy the skills and knowledge acquired at UNESCO-IHE to irrigation projects in Nigeria. "I am very excited with this development," said Umolu. "I strongly believe that Rotary played a significant part in the whole process through recommendations from Rotarians," he said.
The Rotary scholarship program at UNESCO-IHE is now running in its 4th year, with in total over 50 UNESCO-IHE students being sponsored by Rotary, representing an investment of over US$1.6 million. After their graduation, the UNESCO-IHE graduates will become part of a vast network of Rotary alumni, consisting of 300,000 leaders and change agents around the world. Since 1947, more than 43,000 students and fellows have received Rotary scholarships supporting studies in a variety of disciplines representing a total investment of more than US$557 million.
This second class of students began graduate studies in October 2013. The third class started in October 2014. Information on applications for the fourth class of the scholarship program (starting in October 2015) can be found here: http://www.unesco-ihe.org/node/15630​
About UNESCO-IHE
UNESCO-IHE Institute for Water Education is the largest international graduate water education facility in the world and is based in Delft, the Netherlands. The Institute confers fully accredited MSc degrees, and PhD degrees in collaboration with partners in the Netherlands. Since 1957 the Institute has provided graduate education to more than 14,500 water professionals from over 160 countries, the vast majority from the developing world. A unique combination of applied, scientific and participatory research in water engineering is offered combined with natural sciences and management sciences. More information: www.unesco-ihe.org​
About Rotary
Rotary brings together a global network of volunteer leaders dedicated to tackling the world's most pressing humanitarian challenges. Rotary connects 1.2 million members of more than 34,000 Rotary clubs in over 200 countries and geographical areas. Their work improves lives at both the local and international levels, from helping families in need in their own communities to working toward a polio-free world. For more information, visit www.rotary.org​. For images, visit Rotary's Media Center​.
For more information:    
Rotary: Stéphanie Tobler, +41 387 71 16, stephanie.tobler@rotary.org​
UNESCO-IHE: Angélique van Drunen, +31 15 21 51 722, a.vandrunen@unesco-ihe.org ​
For photographs of the graduation day: please contact Angélique van Drunen
Second class (will graduate later):
2013-2015 class of Rotary-sponsored UNESCO-IHE students:
Hector Nava Ortiz (Mexico), thesis: Water Supply Engineering (will graduate later)

Badruz Zaman (Indonesia), thesis: Hydroinformatics - Modeling and Information Systems for Water Management

Emmanuel Umolu (Nigeria), thesis: Hydraulic Engineeiring - Land and Water Development

Fidel Vargas (Bolivia), thesis: Hydraulic Engineering and River Basin Development

Saheed Yinusa (Nigeria),thesis: Water Services Management
Fatai Adelani (Nigeria), thesis: Water Services Management (will receive a certificate of post graduate study instead of an MSc degree)
Adeniyi Adebiyi (Nigeria), thesis: Water Resources Management
Bhekisisa Mhonta (Swaziland), thesis: Hydraulic Engineeiring - Land and Water Development
Bongani Bhembe (Swaziland), thesis: Hydraulic Engineeiring - Land and Water Development
Hilary Muhereza (Uganda), thesis: Hydroinformatics: Modelling and Information Systems for Water Management           
Anthony Akpan (Nigeria), thesis: Water Services Management (will graduate later)
Mohamedelfatih Eljalabi (Sudan), thesis: Hydraulic Engineering and River Basin Development
Ruchira Jayathilaka (Sri Lanka), thesis: Coastal Engineering and Port Development        
Juma Yahaya (Tanzania), thesis: Water Resources Management
Mark Johnson (Liberia), thesis: Water Services Management
Sachin Tiwale (India), thesis: Water Resources Management
The graduation ceremony took place on 23 April 2015, at the "Oude Kerk", Heilige Geestkerkhof 25, Delft
Speakers included:
Prof. Stefan Uhlenbrook, Vice-rector and Officer-in-Charge of UNESCO-IHE
Dr. Fritz Holzwarth, Chairman of the Governing Board of UNESCO-IHE
Prof. George Ekama, Professor of Water Quality Engineering, University of Cape Town
Ir. Henk Jaap Kloosterman, Rotary Host Area Coordinator UNESCO-IHE Scholarship Program
CONTACTS
Stephanie Tobler

-

Switzerland

stephanie.tobler@rotary.org

-