Rotary Clubs Always Pumped for World Water Day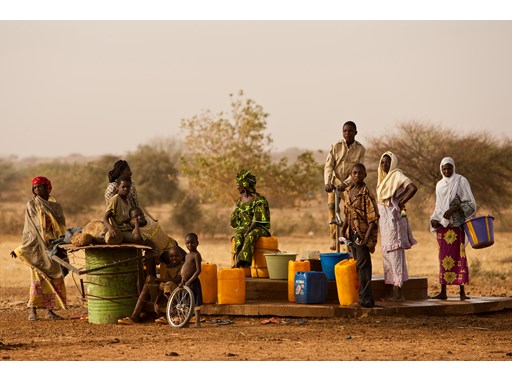 Although the United Nations designates March 22 as World Water Day, Rotary members around the globe are focused on the issue 24/7, volunteering their time and resources to provide safe water and sanitation to communities wherever there is need.

The theme for World Water Day 2012 is water and food security, calling attention to the issue of coping with population growth and ensuring access to nutritious food to everyone.

A centerpiece of Rotary's emphasis on water and sanitation issues is the International H2O Collaboration, an alliance between Rotary International and USAID (U.S. Agency for International Development). Launched in 2009, it works to implement long-term, sustainable water, sanitation, and hygiene projects in the developing world. The first phase of the partnership has focused on three countries: Ghana, the Philippines, and the Dominican Republic.

In 2011, Rotary, through its foundation, established a strategic partnership with UNESCO-IHE, a United Nations institute in The Netherlands that is the world's largest postgraduate water education facility. The Rotary Foundation will provide grants to Rotary clubs and districts to select and sponsor eight students each year for scholarships leading to master's degrees in specified program areas.

Such collaborations are key if Rotary is to help the world achieve the water and sanitation improvements called for in the United Nations Millennium Development Goals (MDGs), said Ron Denham, chair of the Water and Sanitation Rotarian Action Group and a member of the Rotary-USAID Steering Committee.

"At Rotary, we realize that the challenge of meeting the MDGs is something that no organization can achieve on its own," Denham said. "Not even Rotary, with its 34,000 clubs and over 1.2 million members. To be successful we need leverage, the leverage that comes from collaboration with others who share our goals."

In addition to the International H2O Collaboration, Rotary clubs are heavily involved in water and sanitation projects worldwide.
CONTACTS
Kimberly Dunbar

Media Relations Specialist

United States

kimberly.dunbar@rotary.org

(847) 866-3469