Rotary Family Health Days bring free health services to communities in Nigeria, Uganda and S. Africa, B-ROLL NOW AVAILABLE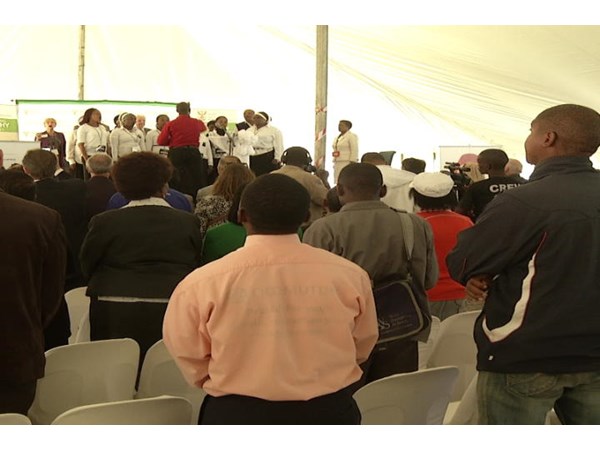 Civil society, big business and the governments of S. Africa, Uganda and Nigeria are teaming up next month from 9 – 11 May 2013 to promote family health and create awareness around polio, HIV/ AIDS, Tuberculosis (TB) and Non-Communicable Diseases.

Rotarians For Family Health & Aids Prevention, Inc. (RFHA), Rotary's mobilising and implementing partner in the area of disease prevention, including HIV/AIDS, has received an unprecedented commitment from government agencies including the U.S. Centers for Disease Control and Prevention and USAID, corporate giants including Coca-Cola Africa Foundation and Delta Airlines, and about 100 NGOs – to support the implementation of the Rotary Family Health Days (RFHDs). RFHDs are a comprehensive, holistic offering of free healthcare for parents, children, grandparents, friends and all family members in over 400 sites across Nigeria, S. Africa and Uganda. Approximately 365 Rotary Clubs will be managing and working the sites to assist the medical staff and deliver the services.
CONTACTS
Vivian Fiore

Manager, Media Relations

United States

(847) 866-3234
MORE FROM Latest News
SUBSCRIBE TO RSS FEED
XML