13-SEP-2012

EVANSTON, Ill., USA
Rotary Fosters Peace Through Education and Humanitarian Service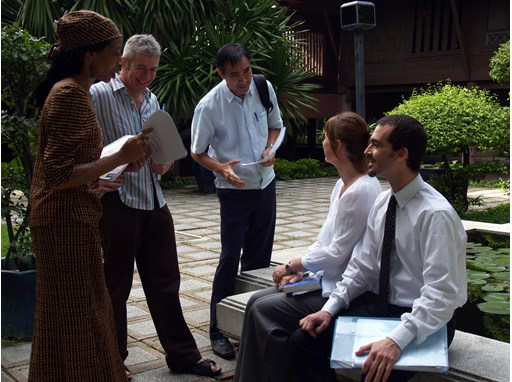 As the world observes the United Nations' annual
International Day of Peace
on Sept. 21, more than 680 alumni of Rotary's
Peace Centers
program are applying 'lessons-learned' in conflict prevention and resolution in key decision-making positions in governments and organizations around the world.
Rotary clubs have long embraced the call for peace at the grassroots level by addressing the underlying causes of conflict and violence, such as hunger, poverty, disease and illiteracy. Ten years ago, the international humanitarian organization of volunteer service clubs decided to take a direct approach to world understanding by providing future leaders with the tools they need to "wage peace" on the global stage.
"Rotary believes, as I believe, that it is possible to have a world without war," said Nobel Peace Prize laureate Archbishop Emeritus Desmond Tutu. "By educating future peace-builders and working to ease the conditions that breed violence and conflict, Rotary is demonstrating to the rest of the world that peace is attainable."